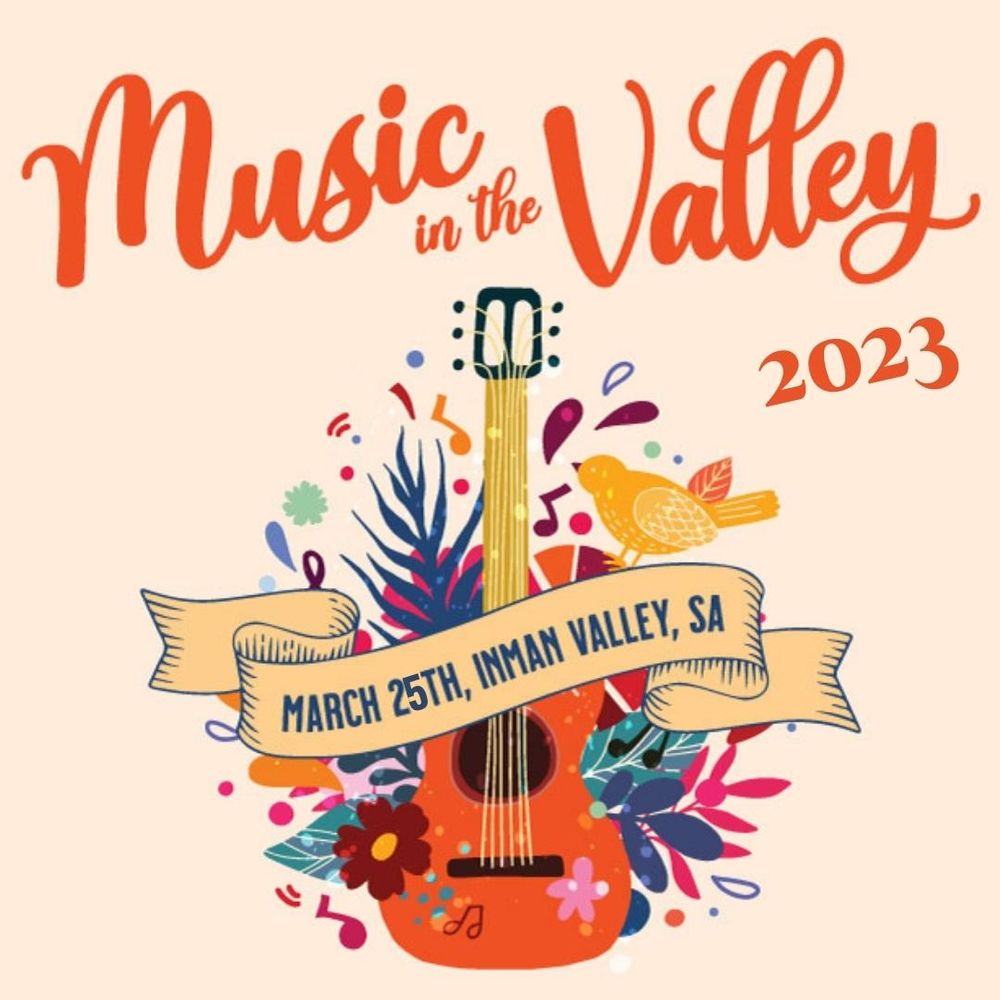 Music In The Valley
'An All Day Family Festival'
After a hugely successful first run of our festival in 2022, we are thrilled to be doing it all again in 2023!
MUSIC IN THE VALLEY is a 1 day family friendly festival in Inman Valley that aims to cater for everyone.
Located 60km from Adelaide CBD, Alma's Hem Amphitheatre is an outdoor music and cultural venue. Its stage is positioned in the bank of a dry creek bed and its Ngarrindjeri heritage is upheld through the continuation of ceremony and community gatherings. It offers a big horizon, virgin scrub and ample room for families and nature lovers to explore and appreciate the gift of music and talent in the bush.
The event is only 20 mins from Victor Harbor, so why don't you book a hotel there and Uber over, or alternatively bring a tent and camp overnight?
The Music Line up is yet to be announced so stay tuned folks...
ARTIST & VENDOR APPLICATIONS
If you are interested in performing at the 2023 Music In The Valley Festival on Saturday 25th March OR would like to be a stall holder, please fill in the form below and we will be in touch.
Stall sizes are approximately 3 x 3 metres and you are required to provide your own shelter / Gazebo, hold any required licences (relative to food & drink vendors) and have public liability insurance. We provide 240v power however you will need to supply your own Gas if necessary. The fee is $80 per stall.
Load in time is before 11am on the day of the festival or if you prefer, you can load in on the Friday.